Mantelpieces & Grates - Fenders
Fenders in a range of options to suit you
Along with our selection of Antique Fire Accessories in our Current Stock, our traditional style club fenders can be made to order and fitted with a range of seat options, including antique style leather, coloured leather, buttoned, plain or in your own material. We also specialise in a range of traditional style Ball and Fret fenders, all of which are tailored to your specification.
Hand built to your own dimensions, our club fenders come in four available styles; seat straight across, curved centre half hoop, eliptical half hoop and square front. The bases of our fenders are on square, splayed or curved frames and can be manufactured in brass or steel.
Fenders are usually polished and lacquered. They can also be finished in matt black or a combination of polished and matt black, for example: matt black fender base with polished brass tubular supports.
Tubular uprights in a variety of styles
Choose from the finest brass finish in barley twist, rope twist, square tube, reeded tube or plain round tube. Square steel and round steel tubes are also available or any combination.
Prices for these bespoke, hand built Club fenders start from £1495.00, while prices for bespoke low fenders start at £495.00.
If you would like to know more about our grates or fireplace accessories please contact us and one of our specialists will be happy to help.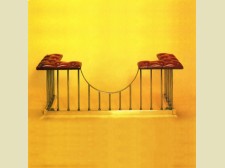 Stock No
1
Club Fender
£ POA
Stock No
2
Club Fender - splayed
£ POA
Stock No
3
Club Fender - square
£ POA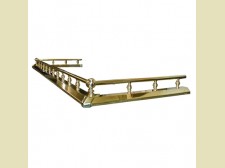 Stock No
4
Bobbin Fender
£ POA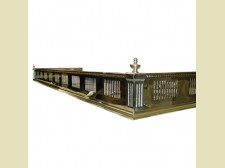 Stock No
5
Pierced Fender
£ POA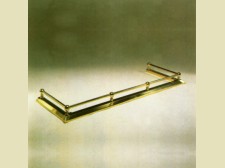 Stock No
6
Ball Fender
£ POA
---